Boat fishing
Departure from Chatan Town
Catch fish on a half-day fishing tour with an experienced captain! The boat departs from Hamagawa Fishing Port and is captained by a man who is both Uchinanchu (Okinawan) and Uminchu (fisherman). The captain will use his wits and fish-detecting equipment to find the best place for participants to catch plenty of fish. The tour will be open to other groups when there are fewer than 4 participants.
*All prices listed include tax.
  
Minimum of 2 participants is required.
Children under 18 must be accompanied by an adult.
The boat will not return to port during the excursion.
For those who easily get seasick, please take appropriate medication.
Price includes transportation, lifejacket, fishing equipment, fishing lesson, insurance and bait.
Boat fare is required for observers/accompanying adults who will not be fishing.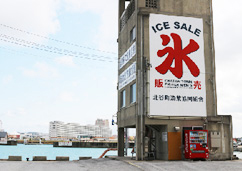 Meeting point is right in front of this building on the premises of the Hamagawa Fishing Port.
---
Notes
- All prices listed include tax.
- The activity is subject to cancellation due to weather and sea conditions, especially during the months between December and February, when a strong northern wind blows and the sea often becomes rough in Okinawa.
- We, Island Life Concierge, act solely as an agent between the client and the service provider, and we are not liable for any injuries or deaths that may occur during the activities reserved through us.
Cancellation policy
- Cancellations made 2 days prior to the service date will be charged 25 percent of the full rate quoted as a cancellation fee.
- Cancellations made 1 day prior to the service date will be charged 50 percent of the full rate quoted as a cancellation fee.
- Cancellations made on the same day of service will be charged the quoted full rate as a cancellation fee.
- Please inform us of any cancellation at least three days prior to the service date in order to avoid any cancellation fees.
- All cancellations must be received by Island Life Concierge during office hours. Office hours: Monday-Friday 9:00-17:00 (local Japanese time)
- A full refund will be issued for the activities canceled by the operator due to inclement weather, typhoon or other unforeseen circumstances.
Reservation deadline
High season (April-October)
- Reservations made by email or through the online reservation form: By 15:00 the day before the desired date
Low season (November-March)
- All reservations: Three days in advance (reservations accepted until 17:00)
- Phone reservations: Any time during normal business hours
- Last-minute reservations after the email/online reservation deadline can be accepted exclusively by phone. Same-day reservations accepted during the high season, although advance reservations are strongly recommended to avoid waiting time.
- Your inquiry will be responded to within two business days. If you would like a quick response, call us at 098-916-8593 or 090-1946-7593.
Service provided by
Chatan Uminchu no Kai Ltd.
4 Minato, Chatan Town