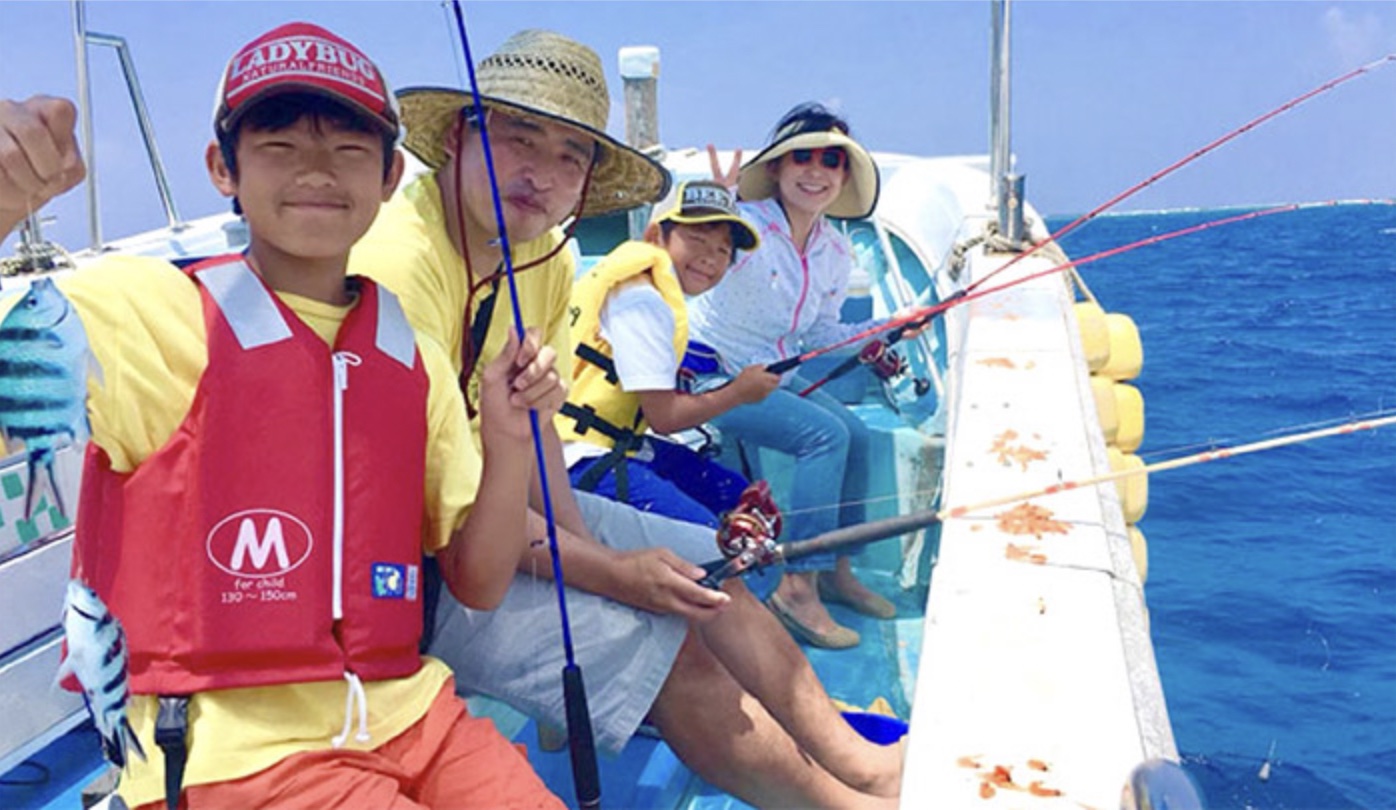 Departure from Kadena Town
This combination tour enables you to enjoy two activities: boat fishing and kayaking, at the same time. The tour takes place in an area with easy access in from central Okinawa.
Both activities can be enjoyed on the same tour with the departure from Kadena Fishing Port, allowing participants to make best use of their pleasure time effectively. Each takes 2 hours.