Sunset cruise with ocean view BBQ
Departure from Chatan Town

Sunset cruise with ocean view BBQ

A special package for a sunset cruise departing from Chatan Town and a delicious BBQ by the sea.
Your cruise starts from Chatan Fisharena, a new tourist attraction in Chatan, adjacent to Mihama American Village. Enjoy the 40-minute sunset cruise with a magically lit up view of Mihama American Village.
A BBQ meal will be served in the terrace area of Uminchu Wharf, located right next to the marina, either before or after your cruise, whichever you prefer.
Please make your reservation three days in advance to allow for preparation of BBQ food items.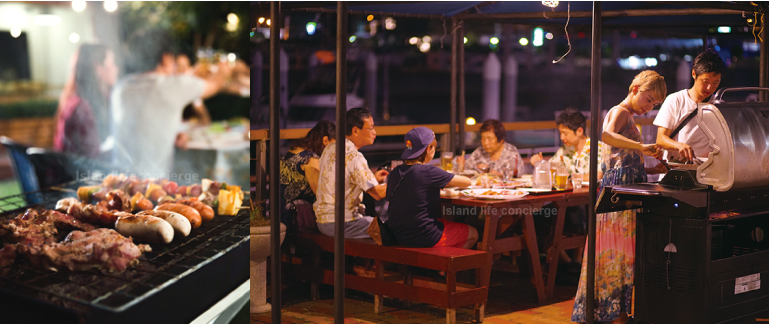 BBQ menu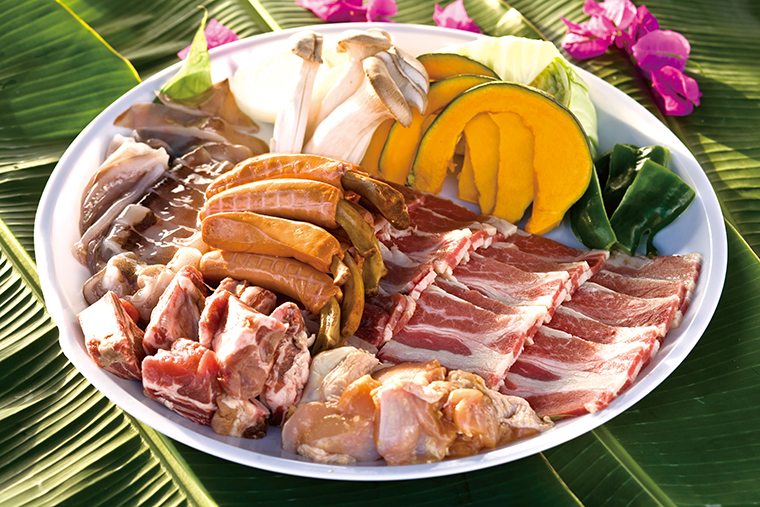 Marinated beef loin 150g, marinated pork sparerib 100g, two sausages, chicken thigh 70g, squid 80g, vegetables (cabbage, onion and green pepper) 80g and rice.
*Prices do not include beverages. Alcoholic and non-alcoholic beverages can be purchased at Umihana. Payment for beverages must be made in cash, in yen.
Alcoholic beverages (draft beer, cocktails and awamori), 500 yen
Soft drinks, 300 yen
*BBQ meals will only be served to participants aged 6 and older.
---
Notes
- All prices listed include tax.
- The package is subject to cancellation due to weather and sea conditions.
- For reasons of safety, pregnant women are not allowed to participate in the cruise and BBQ package.
- We, Island Life Concierge, act solely as an agent between the client and the service provider, and we are not liable for any injuries or deaths that may occur during the activities reserved through us.
Cancellation policy
- Cancellations made 1 day prior to the service date will be charged 50 percent of the full rate quoted as a cancellation fee.
- Cancellations made on the same day of service will be charged the full rate quoted as a cancellation fee.
- Please inform us of any cancellation at least two days by 17:00 prior to the service date in order to avoid any cancellation fees.
- All cancellations must be received by Island Life Concierge during office hours. Office hours: Monday-Friday 9:00-17:00 (local Japanese time)
- A full refund will be issued for the activities canceled by the operator due to inclement weather, typhoon or other unforeseen circumstances.
Reservation deadline
- All reservations: Three days in advance (reservations accepted until 15:00) day.
- Space is limited. Reserve as far in advance as possible for the best chance of securing your preferred date.
Service provided by
Chatan Uminchu no Kai Ltd.
4 Minato, Chatan Town