Cruise charter (Half/full day on the Elera)
Departure from Chatan Town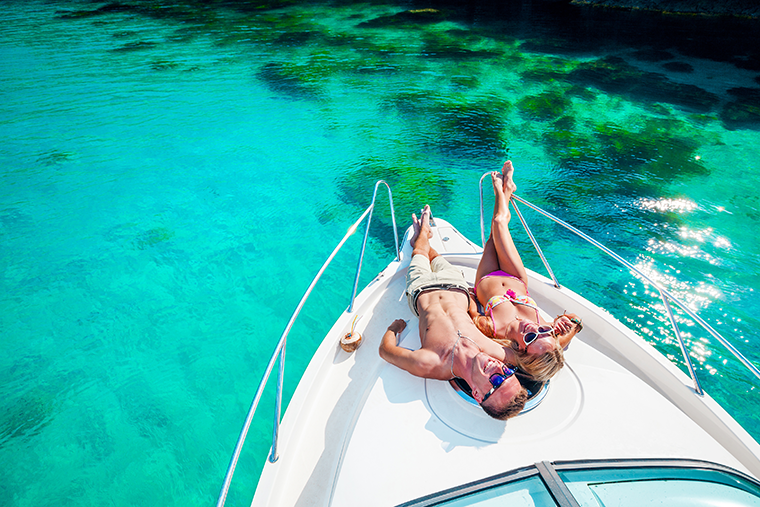 This private boat charter departs from the Fisharena in Chatan and offers a choice between half-day and full-day plans. Under the half-day tour, enjoy beautiful views of the coast from the sea near the Chatan area. A full-day cruise takes you to the Kerama Islands, where you can experience the famous "Kerama Blue" in a number of activities, including fishing, snorkeling and a BBQ.
Island Life Concierge and the captain will do our best to design a trip that more than meets your expectations. You can bring your own drinks and snacks on board at no additional charge.
*Rates for full-day charters will differ depending on the tour. Tour will be either on the coastal waters (off the coast of Yomitan, Chibin, and/or Chatan) or farther in the open seas (beyond Chibishi to the Kerama Islands, and further north of Yomitan Village).
*There will be additional charges of 10% during the peak season.
*Departure times for half-day tours (duration of 4 hours) will be at 8:00 and 13:00. If you wish to depart later in the day, there will be an additional charge of 10%.
【NOTE:Price informaion】
Summer season price:
10% added to the Charter fee *for only half day program. June-September


Activities
Be sure to reserve in advance. Don't miss out on this good deal since you can enjoy all activities listed below as many times as you like during the cruise.
Prices:
SUP (stand-up paddle) ride for half-day or full day: 6,000 yen
Snorkeling gear rental: 1,500 for 1 set yen
Wetsuits rental : 1,300 yen
Jet ski and marble boat ride:
50,000 yen (hatf day)  or 60,000 yen (full day) + 11,000 yen
Jet ski and wake board ride:
50,000 yen (hatf day) or 60,000 yen (full day) + 11,000 yen
Fishing: 2,900 yen per person or half day, 3,900 yen per person or full day
BBQ on the Boat (For Full-Day Charters Only)
BBQ Grill Set Only: 3,900 yen/group *Bring your own ingredients and drinks
BBQ Grill Set & Food: 3,900 yen/person *BYOD

Boat Name: Elera
Capacity: 12 passengers (including captain)
The Elera is equipped with a toilet, air-conditioning, refrigerator, TV, DVD player and a bunk, making for a comfortable environment.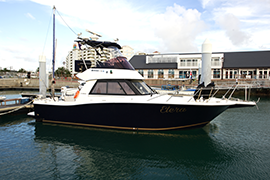 Captain Takuto Oshiro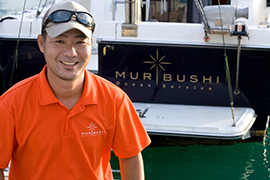 *Picture image is a setting for an optional BBQ plan for two. Please enjoy your romantic BBQ time on the ocean.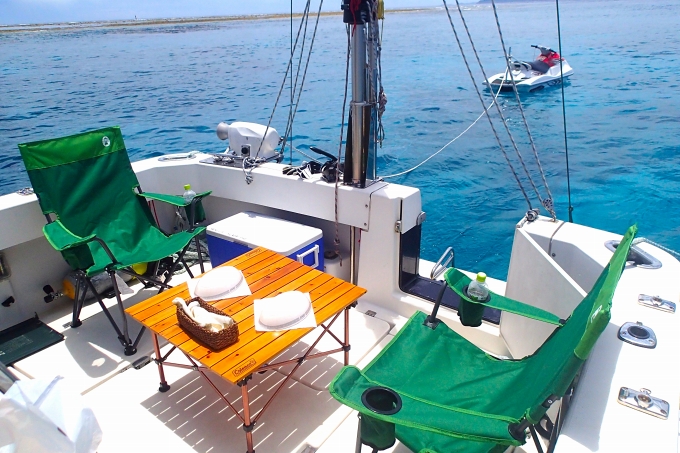 ---
Notes
- All prices listed include tax.
-Change of the schedule must be made by at least two days prior to the service date.
- The package is subject to cancellation due to weather or sea conditions.
- We, Island Life Concierge, act solely as an agent between the client and the service provider, and we are not liable for any injuries or deaths that may occur during the activities reserved through us.
Cancellation policy
- Cancellations made on the same day of service will be charged 100 percent of the full rate quoted as a cancellation fee.
- Cancellations made one day prior to the  service will be charged 80 percent of the full rate quoted as a cancellation fee.
- Cancellations made two - four days prior to the service will be charged 30 percent of the full rate quoted as a cancellation fee.
- All cancellations must be received by Island Life Concierge during office hours. Office hours: Monday-Friday 9:00-17:00 (local Japanese time)
- A full refund will be issued for the tours canceled by the operator due to inclement weather, typhoon or other unforeseen circumstances.
Reservation deadline
- All reservations: Three days in advance (reservations accepted until 15:00)
- Space is limited. Reserve as far in advance as possible for the best chance of securing your preferred date.
- Your inquiry will be responded to within two business days. If you would like a quick response, call us at 090-1946-7593.
Service provided by
Muribushi Ocean Service
54 Mihama, Chatan Town